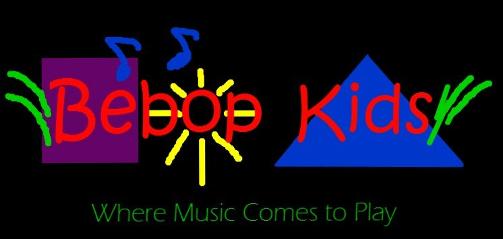 McNeil Voice Studio is excited to introduce BEBOP KIDS, our new early music education pilot program that incorporates the domains of early childhood development. Led by music specialist, Natali Freed and taught by Joanna Moses, Bebop Kids is designed to engage children ages 2-6 by learning about music. Each 30 minute class is packed with music games, movement, and social activities.
Tuition/Refund Policy-Payment for all workshops and classes must be made in full before the first class session. You may pay by check, credit card, or exact cash. Course payments are not pro-rated by the number of sessions attended by the students; thus, if you are only able to attend 3 of the 4 scheduled classes per month, you still must pay the entire class fee.
Class Refund- You may receive a full refund if you cancel your registration at least one week before the class begins. From that point on there are no refunds.
Minimum Required Enrollment-MVS reserves the right to cancel or postpone classes due to low enrollment. In most cases, we require at least four students to run a course. We will notify you about any cancellations with proper notice. If your class is canceled, then we will offer you a full refund, credit towards another class in the future, or the opportunity to transfer to a different class, space permitting.
Makeup Policy-Makeups will only be held for classes postponed by holidays, instructor's request, or extreme weather. We do not offer makeup dates for student absences from classes nor do we pro-rate tuition.
Inclement Weather Policy-If there is inclement weather on the night of your class, please check the Facebook page or call (606) 303-3325 for information. All classes will be held as scheduled unless the instructor is unable to be present. If your class is canceled, then we will notify you by phone and/or email by 1PM.