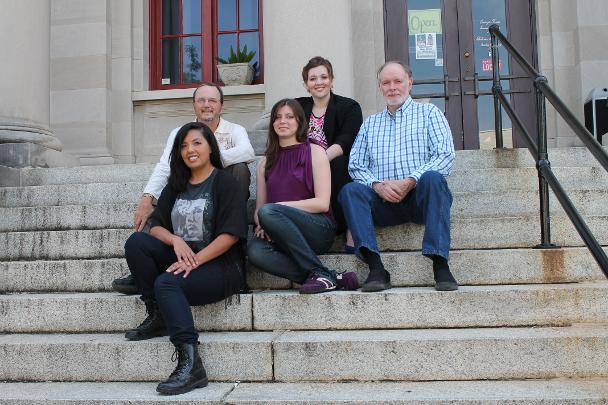 Amanda Balltrip
Director of Vocal Education/Voice Teacher Associate
Amanda Balltrip, soprano, has been praised as "the total package of the acting singer" (Rich Copley, Lexington Herald –Leader). Most recently, Ms. Balltrip performed with the Lexington Singers and University of Kentucky Symphony Orchestra in Carl Orff's Carmina Burana, Mozart's Requiem and Haydn's Missa Sancti Nicolai under the direction of former Lexington Philharmonic conductor George Zach, and Elizabeth in the world premier of Thy Will Be Done by Angela Rice with Bluegrass Opera. She also sang the role of Despina in a highlights version of Così fan tutte with Hamilton-Fairfield Symphony Orchestra's Mozart Festival and Marguerite in Gounod's Faust with Highlands Light Opera.
Other operatic roles include: Rosalinda (Die Fledermaus), Musetta (La Bohème), Gretel (Hansel and Gretel), Frasquita (Carmen), Dorothée (Cendrillion), First witch (Dido and Aeneas), Genovieffa (Suor Angelica), and Papagena (Die Zauberflöte). She was selected by composer Thomas Pasatieri in 2007 to play Tallulah, the leading lady in his comic opera, The Hotel Casablanca, and in 2009 created the role of Ann Rutledge in the world premier of River of Time by Joseph Baber, an historical opera about the life of Abraham Lincoln. Internationally, Ms. Balltrip has performed in Montréal, Canada with the International Vocal Arts Institute, as an Alltech Scholar with The Royal Academy of Music in Dublin, Ireland, and in Bogotà, Colombia where she performed a recital of electro-acoustical music for the new music festival, En tiempo real: nuevos espacio sonoros.
Ms. Balltrip was a Kentucky District winner of the Metropolitan Opera National Council Auditions in 2008 after she was recognized with the Encouragement Award in 2006 and 2007. She was also awarded the second place graduate prize in the Alltech Opera Scholarship Competition, which provided her full tuition and a stipend for her master's degree. She obtained her Bachelor and Master's degrees in Music Performance from the University of Kentucky under the guidance of Gail Robinson and Dr. Angelique Clay.
Get to know Amanda better. Check out her...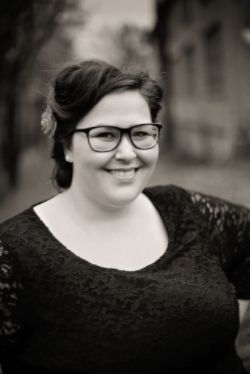 JoAnna Moses
Voice Teacher Associate
JoAnna Moses, mezzo-soprano, earned her Bachelor of Liberal Arts in Vocal Music from Berea College. She is originally from Williamsburg, KY where she started her musical journey singing gospel music, eventually joining the Colonel Strings Bluegrass ensemble. Mrs. Moses used her time at Berea to further her classical studies, focusing on opera, musical theatre and choral studies. She was a member of the Berea College Concert Choir and Chamber Singers, Black Music Ensemble and Women's Chorus, where she also served as a teaching assistant and student conductor for three years.
Berea provided many performance opportunities for Mrs. Moses to perform scenes in roles such as Adelaide (Guys and Dolls), Julie (Showboat), Maria (West Side Story), Cathy (The Last Five Years), Augusta (The Ballad of Baby Doe), and Third Lady (Die Zauberflöte). In 2008, she had the oppurtunity to perform select scenes from various Mozart operas in Salzburg, Austria. These roles included Dorabella (Cosi fan Tutte), Donna Elvira (Don Giovanni), and Countess Rosina Almaviva (Le Nozze di Figaro). In 2011, she was invited to participate in the AllTech Vocal Scholarship Competition at the University of Kentucky. She was awarded the Addington and Mills Musicianship Award. Currently, Mrs. Moses performs as a vocalist in the local Americana act, Kevin Dalton and the Tuesday Blooms.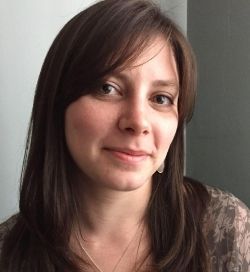 Sommer Schoch
Monologue Preparation and Acting Associate
Sommer Schoch recently returned to Somerset to found Flashback Theater Co. She spent her years away studying theater, business, and arts management at Northern Kentucky University and the College-Conservatory of Music at University of Cincinnati. After years of acting, she decided in focus more on directing. Her latest work was Last Train to Nibroc, and she is currently directing And the Tide Shall Cover the Earth. She has observed and worked with Seema Sueko (Pasadena Playhouse), Molly Smith (Arena Stage), and Brian Robertson (Know Theatre of Cincinnati, Carnegie Visual and Performing Arts Center of Covington).
Get to know Sommer better. Check out her...
Facebook
Visit Flashback Theater Co.
And
Twitter

William McNeil
Head of Violin Teachers and Music Theory Associate
William McNeil is a native of Michigan and a graduate of Western Michigan, where he earned his bachelor of arts in music performance, music theory, and general business studies.
He has worked with symphony orchestras and opera companies throughout the United States, including: The Phoenix Symphony, the Phoenix Ragtime Ensemble, the Charleston (WV) Symphony Orchestra, the West Virginia Opera Theatre, the Charleston String Quartet, and Symphonia de Camera from Champaign-Urbana, Illinois.
Currently, he is the violinist in residence at the Carnegie Community Arts Center in Somerset, Kentucky, where he teaches violin and beginning music theory at the McNeil Vocal Studio. He performs throughout Kentucky, Tennessee, Ohio and Indiana, as both a soloist and ensemble player.
William McNeil's recent work with The Marvellous Light Orchestra has taken him internationally on two tours of Southeast Asia and one European tour. He has toured twice throughout Israel and the Holy Land with Ray Hughes and Selah Ministries. His current work with Pleasant Company, a five-piece ensemble specializing in classical and traditional English, Irish, Scottish and American folk music, has resulted in the group's first Compact Disc release. The CD, titled "Pleasant Company" is available at the Carnegie Community Arts Center in Somerset, the bookstore at Christ Church Cathedral in Lexington, or online.
Learn more about Pleasant Company
Pleasant Company
John McQueary
Music Mentor and Guitar Teacher Associate
John McQueary, guitar instructor, also is known in the Somerset area and throughout Kentucky. He is the guitarist for Pleasant Company and is known for his musical contributions and performances in a number of churches in Somerset and Lexington. He also is the owner and producer of Red Shed Records.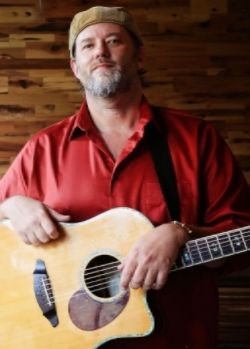 Kevin Dalton
Guitar Teacher Associate
Somerset's own Kevin Dalton started playing guitar at the age of 6. His first solo recital at age 11, he's since performed over 500 professional performances based around his guitar playing and songwriting. With or without a backing band, he has performed multiple genres on multiple instruments. As a singer/songwriter he has recently been featured in songwriting round at the world famous Bluebird Café in Nashville. Having performed with many notable professional musicians such as Joey Huffman (Keyboards, Hank Williams Jr.), Kentucky's own master Cellist, Ben Sollee, and Grammy Nominated cellist Dave Eggar, Kevin credits his current band, The Tuesday Blooms as the greatest musicians and vocalists he's performed with. Kevin has independently taught guitar to numerous students over the years, and has conducted songwriting workshops at music festivals and the past 2 years at the Harriette Arnow literature conference at Somerset Community College. Crediting Guitar and Song-Writing his greatest passions, he now looks forward to offer his talents and experience in both instrumentation and songwriting to the students at McNeil Voice Studio.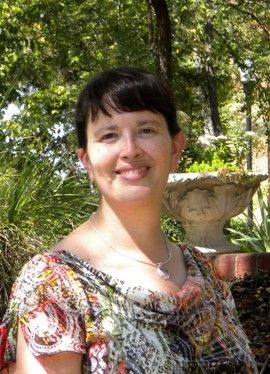 Carol Esch
Percussion Teacher Associate
Carol Esch began playing percussion in 1977 at the age of nine. She progressed from snare drum to the drum set by 1979, then on to bells, xylophone and marimba by 1981. All through high school she performed on mallet instruments including tympani and vibraphone. She was a member of her school's symphonic band, orchestra and jazz band from 1980 through 1986. The Lahser High School Band and Orchestra's won gold and silver medals at the Washington DC International Festival in 1985, Carol performed in all three bands. Carol's longtime instructor was a member of the Detroit Symphony Orchestra's percussion section, Myron McDonald.
Since 1999 Carol has focused mainly on the hammered dulcimer and bowed psaltery, but still performs percussion when requested. Carol is a member of "Pleasant Company," a group of local musicians who has been performing since 1999. Their members include Carrie Altmaier on flute, Elizabeth Loiacono on piano, Carol Esch on hammered dulcimer, Bill McNeil on violin and John McQueary on guitar. Their favorite music to play is Irish, Celtic and Scottish tunes, while their repertoire also includes folk, classical, religious and a little jazz. They perform regularly at weddings, dinner parties, churches and have performed at the Master Musicians Festival. Pleasant Company's first CD was released in 2014.
Carol has ten years of teaching experience in hammered dulcimer and bowed psaltery, beginning at dulcimer festivals where she and her husband Joe sold hammered dulcimers and bowed psalteries they hand crafted.
Carol is taking new students interested in hammered dulcimer, bowed psaltery and percussion
Natali Freed Wicklund
Music Specialist
Growing up in a musical family in Pennsylvania, Natali was introduced to the joys of music at an early age. As a child Natali was encouraged to play instruments and sing on stage. In fact, Natali's first experience assisting with early music educational curriculum was by observing and participating in her mother's curriculum. Natali's mother was a creative teacher for young children, and a children' choir director. As an adult, Ms. Wicklund pursued her joy of singing and has sung on many studio recordings and in live performances as a singer songwriter and musical collaborator. After completing her Bachelor's of Music Degree from Berklee College of Music, Natali has gone back to her roots of early music education. Now Ms Wicklund is teaching as a substitute music specialist, providing music education to children ages 3 months to 6 years old at the Rock and Roll Montessori School and is a music teacher for a Reach 4 Real which provides weekly adaptive music classes in the greater Boston area.
Natali still performs regularly in bands (including one that performs specifically for children) and has also written a self-esteem self-care workbook for adult singers, called Pass Your Own Audition. Natali is very excited to share her expertise with McNeil Voice Studio as a music Specialist for Baby Bebop & Bebop Club.
Get to know Natali better. Check out her...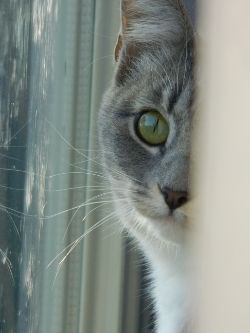 Cricket
Studio Mascot
Cricket, also known as wedgie to some, spends most of her time in her comfy home in Nancy, KY. On occasion Cricket has been known to make studio appearances warming the hearts of all who see her. Cricket is not just a mascot because she is cute and cuddly, but Cricket also likes to hear people sing. When singing occurs Cricket has been known to gallop from across the room and wiggle her way as close as possible to the mouth of the singer. Cricket got her name because she doesn't meow frequently. Her preferred vocal sounds are chirps and croaks.
Keep your eyes peeled for Cricket on the Studio's social media like…
Instagram
Facebook
Tumblr
And
Twitter