Although she has been performing publicly since she was ten years old, Maria McNeil will be the first to say she prefers teaching and creating programs that enhance her students' abilities to perform.

​Having studied voice privately since she was a child, McNeil understands what it takes to be a good teacher and encourages a life of education. At 16, she auditioned for and won admission to the Chicago Academy for the Arts, where she graduated and was awarded the outstanding leadership award.
​
She then attended Berklee College of Music in Boston and graduated with a professional music degree. While working for the Boston Symphony, McNeil performed with her own band on the east coast and co ran a small production company. It was also while she was in Boston, McNeil began teaching private and group voice lessons at several locations including Club Passim (best known for booking artists like Joan Baez, Shawn Colvin, Bob Dylan, and Joni Mitchell early in their careers).
Maria would later open McNeil Voice Studio in her home and discovered how much she enjoyed teaching others how to discover their own, unique voice. In 2014, McNeil moved to Somerset, Kentucky and brought McNeil Voice Studio with her. Joining her father, violinist William McNeil, she began teaching voice lessons in the basement of the Carnegie Community Arts Center. She was immediately impressed with the musical talent that was in the Lake Cumberland Region. ​Not long after moving to Somerset, McNeil was approached by a string of very talented, musically educated individuals, who also wanted to teach. As the list of instructors grew, so did the variety of instruments and styles of music being offered. In 2016, McNeil changed the name of her music school to McNeil Music Center, to better reflect what it had become.


​As the number of instructors grew, so did the number of students. As much as she loved the Carnegie Community Arts Center, McNeil realized she needed to find a bigger home. In September 2017, McNeil Music Center moved to its current site at 400 East Mt. Vernon Street in Somerset.


​Today, McNeil Music Center continues to grow and offers performance experience to its students both in solo and ensemble opportunities.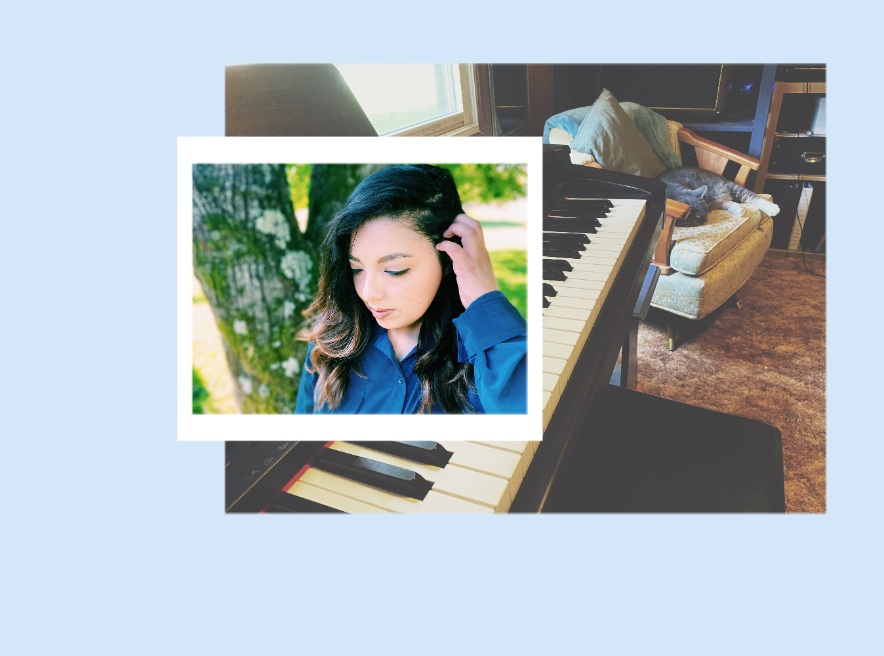 Let's Stay Connected! You can find me on Facebook or Instagram. You know that saying, "it takes a village"? I strongly believe that artists, in this case singers, need a team around them to thrive. Singers also need a community of like-minded individuals to share stories and concerns as we step into the realm of self discovery. That's why I created the MVS STUDENT SQUAD. There you will be able to share your journey with others in a loving compassionate online space. MVS Student Squad is only available for past and present students.
Chicago Academy for the Arts
Berklee College of Music
Recent Additional Training
In June 2020 Maria completed the 56th NATS National Virtual Conference. The biennial NATS National Conference attracts voice professionals and others from around the world to share in programs, demonstrations, lectures, master classes and competitions that help celebrate the art of singing and increase knowledge of teachers to help them better assist their students.
In May 2020 Maria completed the Virtual Voice Forum, a vocal educational conference. The Voice Forum has a five-year history of producing the best in vocal education for singers, vocal coaches, voiceover artists and more
In July 2019 Maria completed the Boston Conservatory at Berklee Vocal Pedagogy Professional 4 day Workshop.
In August of 2018 Maria attended the CD Baby's DIY Musician Conference 2018.
Recent Awards
At the 2019 Master Musicians Festival, McNeil was awarded Music Educator of the Year.
© Copyright McNeil Voice Studio