Praise
On a Positive Note...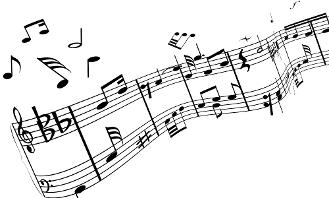 "I have interested students ask where they might find Maria, in order to take advantage of her excellent teaching skills. I certainly agree with them, she is an excellent teacher. But, personally I like hearing her sing!"
-Diane Giddens, Director The Carnegie Community Arts Center – Somerset, Kentucky
"I believe that managers and executives from any company would benefit from the type of coaching that Maria provides. I see many similarities between public speaking and singing. I do a considerable amount of public speaking and training in my role at Harvard University and through my affiliation with a professional development association. I am an introvert by nature and public speaking was not something that was easy for me. I was anxious and insecure about speaking or training and had to work hard to overcome my fears. I did this through repetition (practice) and with the help of mentors and coaches. Later in life I am now approaching singing in the same manner. I work with Maria to learn proper form and techniques and my progress is boosting my confidence. From the beginning of my lessons with Maria I have felt very comfortable and not afraid to make mistakes. She is an excellent teacher and coach and she is also wonderful to work with. Never judgmental, always calm and considerate, which for me is a confidence booster. Anyone responsible for speaking in public or for performances of any kind could benefit from Maria's expertise and teaching techniques."
-PWF Cambridge, MA
"Maria's passion for teaching is evident - she is an experienced expert, she listens and she coaches in a kind, constructive way. I am so excited to be a student of Maria's and be able to see progress and growth on my journey as a singer/songwriter and guitarist."
- Laurie Raveis Cambridge MA
http://www.cdbaby.com/cd/laurieraveis
"My daughter Joeleen began showing her love of music around age 10. She met with Maria two times a week for 3 months. In that little of time Joeleen learned so many key lessons that have helped her continue her passion of music & perusing in chorus & vocal competitions. Joeleen did not have the confidence to match her voice. Maria definitely was a tremendous help. Maria also taught Joeleen about voice pitch & vocal exercises that my daughter still practices today."
-Lorena Hubbard Somerset, KY
"Maria was a joy to work with! I learned so much about how to relax and sing with more ease, clarity and confidence. She gave me tangible ways to keep improving my voice and tons of encouragement to boot. I highly recommend Maria!"
-Mary Ann Cambridge, MA
"I recommend Maria's fine service to anyone of any age who would like to enjoy the wonderful journey of self-discovery which, by way of her intelligence, patience, and good humor, Maria certainly allowed In me with sensitivity, indeed taught and helped me, by way of her response and example, to nurture in myself, whenever I've had the privilege, time and again, of being her student."
- Jim Waugh, Voice Student 2010-2013, Passim School Of Music
" In addition to improving my singing ability in the short-term, Maria taught me a variety of exercises and basic rules for singing that I can use to practice for years to come. My most significant improvements from my lessons from Maria are: 1) Learning how to hear my own voice as I'm singing. In this way, I can understand what is going well, and what aspects of my singing I need to address through practice, and 2) Physical techniques. I had no prior formal training, and from just a few lessons with Maria, I understand a lot better how to focus on my own body and voice in order to create a better sound. "
-Jeff Moher Medford, MA